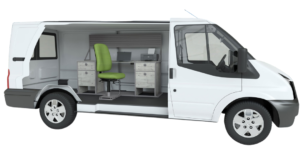 An innovative approach that allows us to reach more survivors in Hancock County.
FAQs
What is mobile advocacy?

Open Arms' advocates will meet survivors in a safe location of the survivors' choice. We will go to them. This innovative approach allows Open Arms to reach more survivors through increased access points, locations, and services. Survivors will no longer have to travel to Findlay to seek services. Advocates will meet individuals/families in their rural communities, when and where they feel safe. Services include case management, safety planning, legal advocacy, medical advocacy, transportation and linkage to community resources.
What are the benefits to survivors & our community?

Mobile advocacy reduces barriers to accessing services.
Reduce incidences of domestic violence.
Prevents further incidences of domestic violence.
Increased access points for survivors.
Flexible meeting locations.
Meeting the ever-changing needs of the population we serve.
Survivors lead the process, choose their own goals, and define what is going to be their safest option.
What is the project scope?

Open Arms will be adding two full-time advocates to our team to provide these services. The advocates will work within the rural communities to form partnerships with local businesses, educators, law enforcement, etc.

Open Arms will purchase and convert a Sprinter/Transit van to use as a mobile workplace and meeting place. The mobile unit will be a self-contained, non-descript vehicle to provide a safe location for survivors to seek services.
How will survivors find advocates?

Advocates are always available via Open Arms 24/7 hotline at 419-422-4766.

To request an advocate come to a specific safe location, survivors may contact our hotline at 419-422-4766.

Mobile advocates will have partnerships with various partners throughout the rural communities in which they will establish safe meeting times and spaces.
How will the project be funded and sustained?

Open Arms is a 501(c)(3) nonprofit organization that relies on corporate and individual donations to provide services at no cost to survivors.

Grant funding and a matching gift campaign will be used to launch the Mobile Advocacy project and maintain it.
How can I get more information?

Please call 419-420-9261 or email openarmsfindlay@yahoo.com.
How can I contribute to the project?
Mail: (Please make checks payable to: Open Arms)
Open Arms P.O. Box 496
Findlay, OH 45839
Online: A PayPal account is not required, you can donate using a major credit card through PayPal.
Make a Pledge:
—THANK YOU MATCHING GIFT DONORS—